SKARS...having fun with radio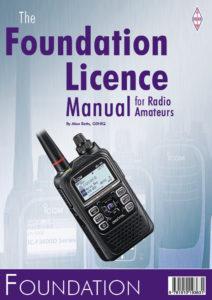 Amateur Radio - a fun hobby!
There are many new radio amateurs who used lockdown to get their Foundation licence online. If you are one of those, congratulations on getting your licence!
So, you have your licence and hopefully a radio - maybe a Baofeng UV-5R handheld (or similar), which many of us started with? Now the fun begins and the South Kesteven Amateur Radio Society (SKARS) is here to help you get the most out of the hobby, whether it be advice on buying equipment,  how (and when) to get on air or try new things! The motto of our club is:  "Having Fun with Radio".
SKARS is based in Grantham, Lincolnshire but is active throughout the surrounding region. Formed in 2011 it has an enthusiastic membership eager to embrace and experiment with emerging technology as well as traditional radio communication.
Our motto, Having Fun with Radio, describes our approach to the hobby - all aspects are welcome and trying out a new mode of communication, building your own kit or antennas, or learning how to use computers as part of the hobby all add to the fun of learning new things.
The club meets the first and third Saturday each month at the 9th Grantham
Scout Hut on Harrowby Road, Grantham, NG31 9ED (find us) Please check the club calendar or Facebook page for the times of future meetings and event information.
You're welcome to come along to our friendly meetings and take part in our activities, including special event stations, talks, demonstrations, competitions and quiz nights.
All meetings start at 10:00. Where possible we will stream any meetings on Facebook or Zoom.
You can always contact us by email at enquiry@skars.co.uk, on facebook or by joining the weekly net on the Grantham 70cm repeater GB3GR from 20:00 each Wednesday. Please feel free to join in, all are welcome.
We are a registered exam centre and offer assistance to obtain all levels of amateur radio licences; see our training page for more information.
SKARS has been recognised by the Radio Society of Great Britain (RSGB) for its efforts to promote amateur radio and its activities in the annual Club of the Year competition, being regional winners and national finalists for three years running, 2015 (3rd), 2016 (2nd) and 2017 (1st).
We welcome anybody with an interest in radio communications. This may be amateur radio, Citizens Band radio, short wave listening, scanning, aeronautical/marine radio or PMR.
Where to find us:
Scout Hut, Harrowby Road, Grantham