South Kesteven Amateur Radio Society is based in Grantham, Lincolnshire but is active throughout the surrounding region. Formed in 2011 it has an enthusiastic membership eager to embrace and experiment with emerging technology as well as traditional radio communication.
We welcome anybody with an interest in radio communications. This may be amateur radio, Citizens Band radio, short wave listening, scanning, aeronautical/marine radio or PMR.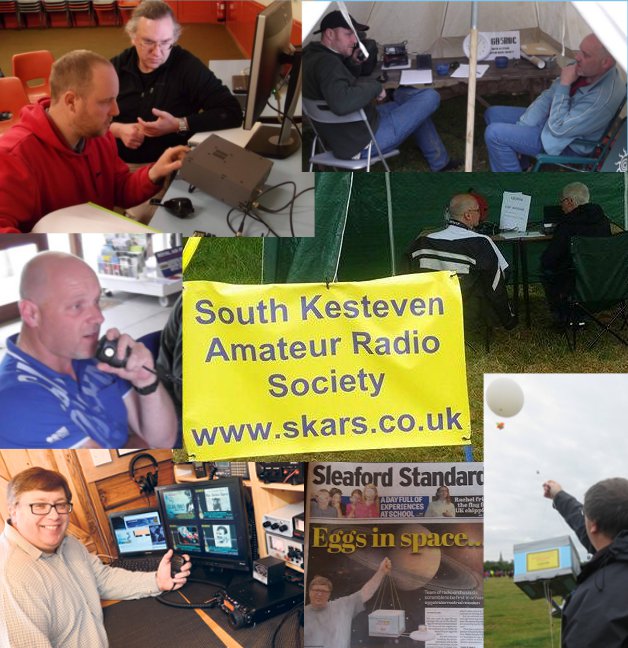 Come along to our friendly meetings and take part in our activities, including special event stations, talks, demonstrations, competitions and quiz nights.
The club meets the first and third Friday each month at the ATC Squadron, Triggs Yard, Watergate, Grantham. Please check the club calendar or facebook page for the times of future meetings and event information.
All meeting start 19:30. On Wednesday the club net is active on the Grantham 70cm repeater GB3GR from 20:00. Please feel free to join in, all are welcome.
Our aim is to further the interests of members in all aspects of Amateur radio and directly associated activities. We offer training to obtain an amateur radio licence, see the training page for more information
*Subject to the repeater not already being in use.