Brian Hiley M0YBX (pictured above) has been achieving success in morse code (CW) gaining several awards in recent months.
amongst others Brian gained a silver in the Russian CW Marathon, making 172 QSOs including 76 event stations over an 8 hour period.
and a Gold award for working contacts with Special Event Stations for the recent FINA (International Swimming Federation) world championships held in Hungary
Brian has also been busy chasing event stations around the world, including one for the 90th Anniversary of the Italian Radioamateur Association (ARI) in Genova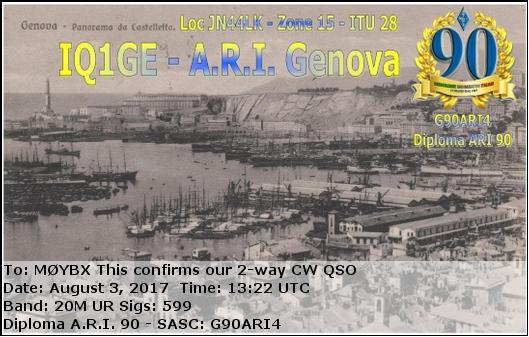 Brian joined SKARS earlier this year and has kindly offered to assist members who wish to learn the skill of sending and receiving morse code.